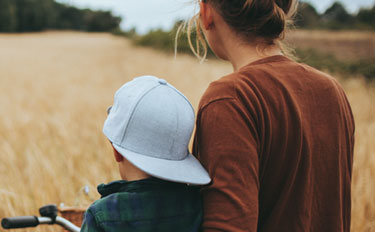 Reimagining life for you and your children
---
We're so glad that you found your way to our website. In all likelihood, you have lost someone very close to you and are now raising your children on your own.
For nearly a decade, our team has been dedicated to understanding the unique challenges of widowed parents and have learned a fair bit that we think might be helpful to you.
We also want to know more about your experiences as a widowed parent. As you explore this site, please consider completing our survey so that we can better serve future widowed parents.