The Group: Seven Widowed Fathers Reimagine Life
by Donald Rosenstein and Justin Yopp
Author proceeds from The Group are donated back to Widowed Parent program
The shared journey of seven fathers that will inform and inspire anyone facing life's adversities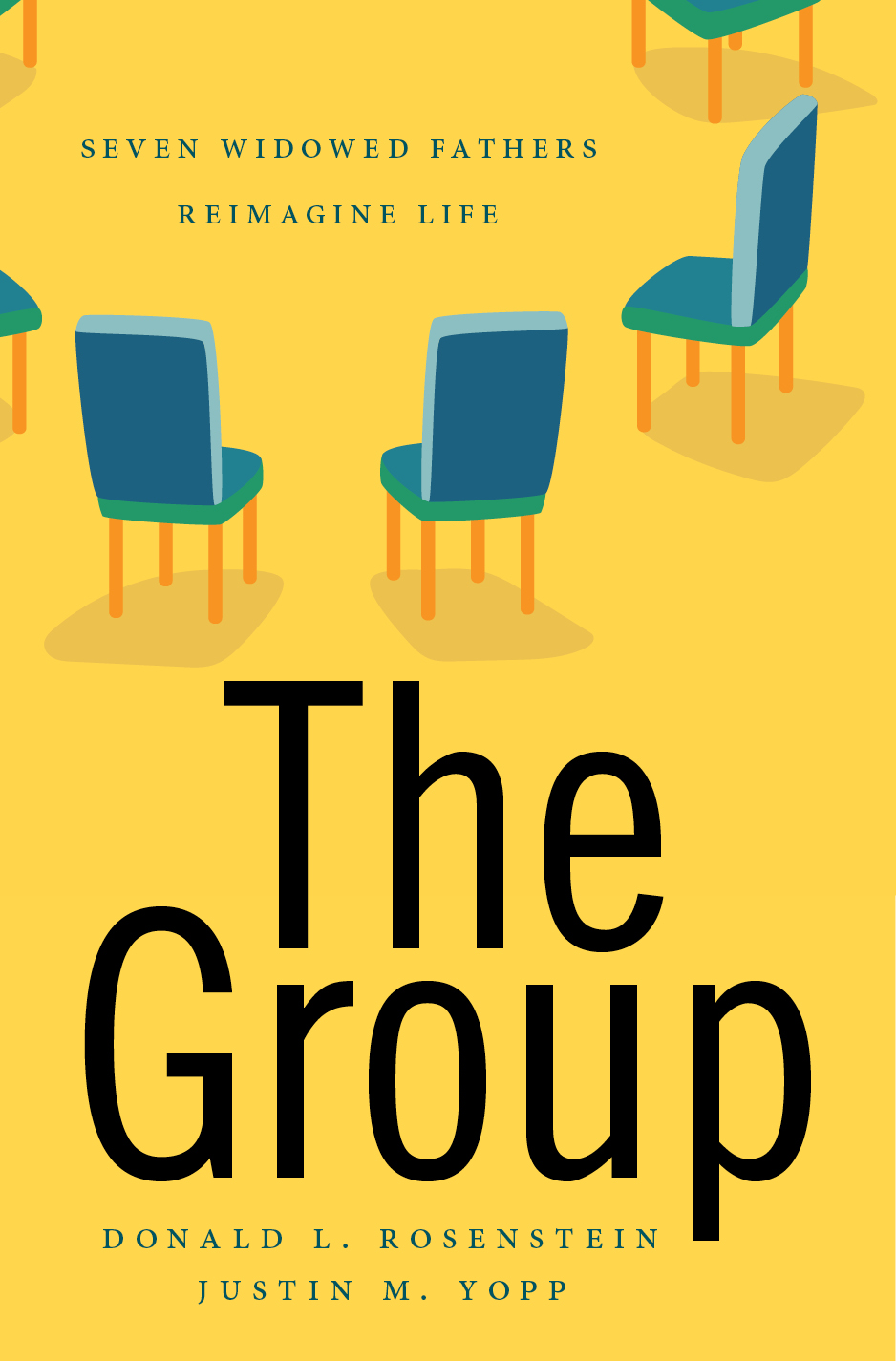 On a mid-October evening, a group of fathers gathered around a conference table and met each other for the first time. None of the men had ever thought of himself a "support group kind of guy" and each felt entirely out of place. In fact, nothing about their lives felt normal anymore.
The Group: Seven Widowed Fathers Reimagine Life chronicles the challenges and triumphs of seven men whose wives died from cancer and were left to raise their young children entirely on their own. Brought together by tragedy, the fathers — Neill, Dan, Bruce, Karl, Joe, Steve, and Russ — forged an uncommon bond. Over time, group meetings evolved into a forum for reinvention and transformed the men in unexpected ways. Through the fathers' poignant interactions, The Group illustrates that while some wounds never fully heal, each of us has the potential to construct a new and meaningful future.
Donald Rosenstein and Justin Yopp, co-leaders of the support group, weave together the fathers' stories with contemporary research on grief and adaptation. The Group traces a compelling journey of healing and personal discovery that no book has ever captured before. The men's touching efforts to care for their families, grieve for their wives, and reimagine their futures will inspire anyone who has suffered a major loss.
Praise for
The Group
I absolutely loved this book. Rosenstein and Yopp's ability to expertly weave personal narratives with their professional expertise makes this required reading for anyone who has or will experience a loss.
Matt Logelin, author of The New York Times bestseller, Two Kisses for Maddy
This story of seven men who have suffered profound loss... fills an important need for those who may find it difficult to cope yet difficult to seek help.
Dr. Tom Insel, former director, National Institute of Mental Health
I hope that anyone who is struggling with loss will become a "virtual group" member of the group and gain insights from the fathers' experiences.
Dr. Jimmie Holland, Memorial Sloan Kettering Cancer Center
This is a book of immense wisdom and tenderness. Filled with emotionally poignant, tear-inducing vignettes of real men confronting the loss of their spouses, this book enlightens us about how to approach grief.
Dr. Ezekiel Emanuel, oncologist, bioethicist, senior fellow at the Center for American Progress
Widowed husbands with children… dealt here with extraordinary sensitivity and much-needed guidance.
Jane E. Brody, The New York Times
Follow The Group
For the latest on the book, please follow us on Facebook and Twitter.
We'd love to hear your thoughts on the book. You may reach the authors at widowedparent@unc.edu.